Famous Organists: Jimmy Smith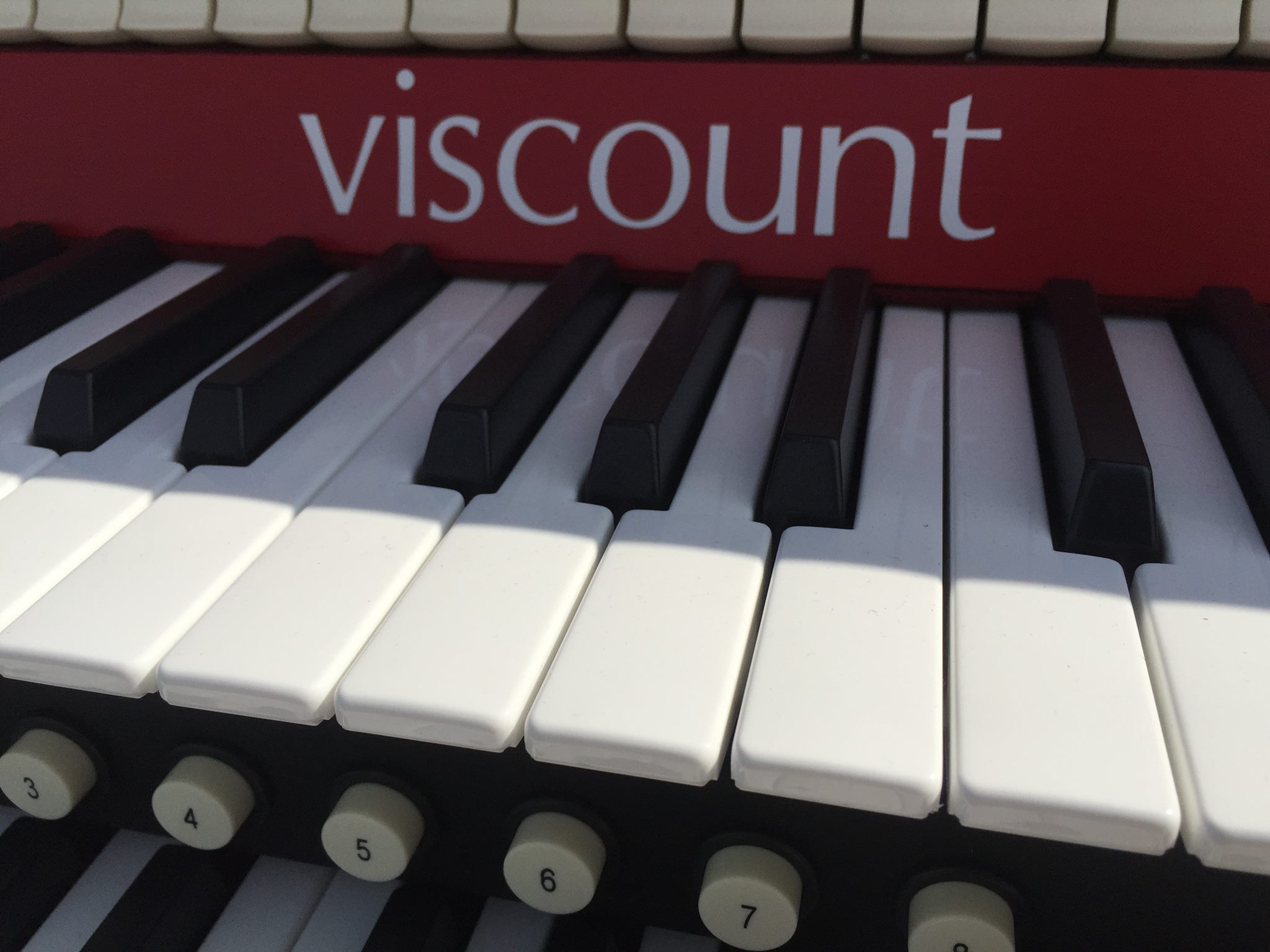 In the next installation of our Famous Organists blog series, we will be discussing the legendary Jimmy Smith, a jazz organist who is ubiquitously recognized as the musician who popularized and legitimized the tonewheel organ.
A Musical Background
James (Jimmy) Smith was born December 8, 1925 (or possibly 1928, reports vary) in Norristown, Pennsylvania, a small town outside of Philadelphia. Being born to a performing artist, Smith was surrounded by music his entire young life, learning the piano, and performing himself by the age of 6. 
Initially, Smith's instrument of choice was the piano, specializing in the Harlem Stride method of playing. A staple of jazz and ragtime music, the Stride technique required instrumentalists to play the melody on their right hand while their left hand played a bass note on the first and third measure and various chords during the second and fourth beats. 
At the age of 15, Smith's music career and education were put to a halt, as he joined the Navy, later using the G.I. Bill in order to help provide for his family. Fortunately, he returned from the Navy to Philadelphia in 1948, and then used his benefits from the G.I. Bill to further his education at the Hamilton School of Music in Ontario, before switching to Philadelphia's Ornstein School of Music in 1949. He focused his higher education on the study of the bass and piano. 
Throughout his schooling, Smith also worked for his father and played piano for several bands. Eventually in 1953, Jimmy heard 'Wild' Bill Davis playing the Hammond organ which inspired him to take it up as his instrument of choice. Little did he, or the music world, know, this decision to focus his musical talent on the tonewheel organ entirely changed the way the electric organ was respected and understood as time moved forward. 
A New Age for the Electric Organ 
After being inspired by Wild Bill's playing of the organ, Smith approached him to ask how long it would take to learn how to play the electric organ. Depending on who tells the story, Wild Bill's response to Smith was that it would take 4 years (as most reports claim) or 15 years (as Smith liked to say) to get the hang of the instrument.

After that, Smith used his savings to purchase the sleek, revised Hammond B3 electric organ. Once he acquired his organ, he set to work, isolating himself in a warehouse equipped with a diagram of the 25 bass petals on his organ, where he practiced all day, everyday.
With his extensive amount of experience playing the piano, Smith's focus was adjusting to the use of bass petals for walking bass lines. It's said that after 3 months of intensive practice, Smith began playing for the people, and simultaneously began shifting the reputation of the electric organ in contemporary music. 
Although others had been using the electric organ in jazz music before Smith, Smith's signature playstyle created a place in jazz music for the electric organ to take center stage. No matter the mood of the music, Smith found a way to project his electric organ as a main musical focus. 
Perhaps this was from his overall mindset of how the electric organ operates as an instrument. Instead of seeing the electric organ as an instrument that could only provide a full orchestral sound, Smith saw it as a horn. He's noted as saying that he had the desire to make his organ emulate the sound, or at least the presence of Charlie Parker's horn playing. 
Smith's unique perspective and sound was a revelation in the jazz scene, as once Smith began playing the electric organ publicly, he was immediately recognized as an innovator. 
Jimmy Smith's Career
Smith's impact and importance within jazz music is reflected in his success, as well as the recognition he's received as the pioneer of electric organ usage. 
To begin with his career, Smith moved to New York, where he was signed to Blue Note Records in 1956 after making waves in the jazz music scene. With Blue Note, he released his aptly named debut album, A New Sound, a New Star, which was met with great reviews, and kickstarted his successful studio career. 
After a few years with Blue Note, and a handful of extremely successful albums, Smith signed with Verve records where he continued his run as a successful jazz organist, with a multitude of his albums and singles making their way onto the Billboard Top 100 lists. 
In the mid 70s, Jimmy Smith finished a set of European tours before taking some time to settle down with his wife. However, his absence from the music scene wasn't long as he returned in the 80s, continuing to make successful albums and becoming a desired feature artist.
During these years, he recorded live sessions with Joey DeFrancesco; played on Michael Jackson's hit album, Bad!, as well as Frank Sinatra's album L.A. Is My Lady, both at the request of Qunicy Jones; and at the hands of Hip-Hop DJs and MCs like DJ Shadow, the Beastie Boys, and Nas (to only name a few) he was sampled and revered for his soulful, intricate organ playing, which was a prime source of sampling and inspiration in the Hip-Hop scene.  
In 1995, Smith returned to Verve records and released a few more albums between 1995 and 2001, with features from musical legends like Dr. John, Etta James, and B.B. King.
His final album, properly entitled Legacy, was released posthumously after his death in 2005. He recorded this album with Joey DeFrancesco who dedicated the work to Jimmy through these kind words: "To the master, Jimmy Smith—One of the greatest and most innovative musicians of all time."
A Widely Revered Influence
It wouldn't be right if we didn't take a moment to note at least a few of the prestigious musicians who have accredited Jimmy Smith as their inspiration to take up the organ or as a significant molder of their own sound. They are listed below. Additionally, we recommend taking a look at Mr. Smith's discography yourselves, and taking some time to listen to his beautiful music. 
Joey DeFrancesco

John Coletrane

Gregg Allman 

Jimmy McGriff

Jack McDuff

Brian Auger

Rick Wakemen 

Booker T 

Larry Young

Al Kooper

Peter Bardens

Shirley Scott

John Lord (Of Deep Purple)

Don Patterson

Greg Rolie (Of Santana) 
Help Continue the Legacy
At Viscount Organs we're committed to both respecting the history of and advancing the organ.  In this vein, we're happy to say that we have created our Legend Organ Series — a series of electric organs designed to pay homage to and perfectly recreate the sound of classic tonewheel organs, like Smith's Hammond B3. 
Contact us today to learn more about our top-of-the line organs, and to buy one for yourself!
The Unico series is a line of classic organs developed with Physis® physical modeling technology, entirely designed and patented by Viscount's Italian research facilities. With this new approach, based on physical modeling of the pipe organ, you will enjoy the most faithful and malleable sound on the market today.
Thanks to accurate audio reproduction and powerful reverberation effects, Viscount has transferred the magnificence of a large pipe organ into the convenience of a compact instrument.
The Unico series has a rich library of customizable settings and parameters which allows you to select, assign and store hundreds of additional registers. Features are easy to access through a discrete backlit main control display.
The SONUS series is a line of classical organs developed with exclusive Physis® technology - designed and patented by Viscount's laboratories. Based on modeling the physical phenomena involved in pipe organ sound generation, the sound generated is incredibly authentic.
On top of Physis® sound generation technology, we have designed a revolutionary new audio system called RAR (Real Audio Rendering). Thanks to RAR technology, you can totally manage the impression of three-dimensional space in which the instrument is placed – from the smallest room, all the way up to a large cathedral setting. The new Viscount RAR (Real Audio Rendering) technology represents a significant step forward in terms of definition, spatiality and body of the sound, which is the most authentic way yet to create that magical effect of the most important organ stop – 'the ambience'. Sitting at the console of the new Viscount Sonus, you will experience the most realistic impression of the instrument and its setting available from any digital organ you may care to play.
The OUVERTURE is an organ with 3 keyboards, complete pedalboard and 55 registers - each of which can select hundreds of organ and orchestra voices. There is also an orchestra register for every section of the organ which can be selected from the numerous options available.
The organ comes with 8 organ styles (4 fixed and 4 programmable) that allow the organist to create and store an infinite number of combinations, either in the 128 internal memory locations or externally via USB memory. The parameter settings are easily accessible through the graphic display on the front panel. The "Tracker Action" style keyboard accurately detects touch by obtaining the speed of actuation of the keys, making it possible to feel a "Tracker Touch" effect, i.e .the correlation between the "touch" of the organist and the transient attack of each virtual pipe.
Developed with the award-winning and patented Physis® physical modeling technology, which reproduces the physical phenomena involved in the sound generation of the pipe organ, the Ouverture is capable of generating the highest-fidelity, most authentic church organ sound.
Chorum instruments faithfully reproduce the sounds of a pipe organ with proprietary ARTEM technology (Advanced Real TEchnology Music) designed by Viscount's Research and Development labs in Italy.
The richness and beauty of stops are enhanced by an accurate reverberation system, able to recreate a great variety of acoustic environments, from a small chapel to the largest cathedral.
Chorum organs are highly functional, yet simple to use; you can store a large selection of memories and recall your stop combinations.
Our flagship Viscount organ line powered by our patented Physis® (Physical Modeling) Technology.
Our sampled-sound based Viscount organ that beats all others in price & value for the money.