Introducing a new era in hybrid pipe organ technology.
A hybrid organ is a combination between a pipe organ and a digital organ. This combination can offer your church many different advantages. For example, you can replace your obsolete and failing console with a new ultra-high quality Viscount Console, and often for less money than rebuilding the original one. You also have the option of very simply adding digital voices to your current pipe organ, but this isn't mandatory when using Laurel with your existing pipe organ.
Viscount has been a forerunner in the development and building of hybrid organs for decades. We have a long history of building musical instruments and are flexible on the construction of different installations by facing every situation and church request as an individual request, not based on a cookie cutter approach. Our digital organs are equipped with the most advanced technology like Physis® and are designed to be perfectly interfaced with pipe organs using our Laurel Control System, Laurel Digital Voice System, and Laurel V.P.I.(Viscount Pipe Interface), a special proprietary device that has been especially designed for this purpose.
We offer an exclusive patented solution that allow our digital organs to be always tuned with pipes organs. The notes emitted by pipe can slightly change because of ambient temperature variation. Our device is equipped with multiple sensors that detect minute environmental changes that affect pipe organ tuning. This information is used to tune the notes produced by the digital generation with those produced by pipes. This advanced technology has proven to be very reliable and fast, and been installed in organs worldwide. In addition to following temperature changes, Viscount's patented tuning system also audibly listens to the pipe organ every 2-3 milliseconds to ensure that the digital voices are always perfectly in tune with the pipes.
Let us build your new hybrid pipe organ.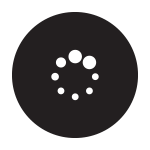 PATENTED TUNING TECHNOLOGY
Every Viscount Laurel (Hybrid Pipe Organ System) has a patented aural and barometric pressure dual tuning method. Laurel listens to the pipes every few milliseconds, and through the use of Viscount's exclusive and patented tuning technology, even anticipates tuning changes before they happen by also monitoring ambient temperature shifts as they happen. Through the use of highly complex algorithms, a hybrid organ with digital stops powered by Viscount Laurel will never be out of tune with its respective windblown pipes.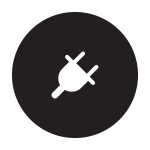 SIMPLE HOOKUP
Viscount Laurel is simple to set up, completely customizable, and the over 1200 voice models powered by the state of the art Physis® Technology, can be matched to the exact scaling, wind pressures, 'cut up', and types of materials used as in the real windblown pipes. For instance, a metal pipe with higher zinc content produces a different sound than a metal pipe containing another composition. With Physis®, we can digitally match the real pipes to create a complete ensemble that sounds as if it had always been a part of your historic pipe organ since day one.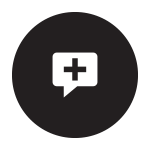 EXISTING CONSOLE OR NEW
You can install Viscount's Laurel (Hybrid Pipe Organ System) on an existing console or install a new one. Many pipe organ consoles get worn out before the pipes and windchests. With Viscount's Laurel, you have the power of choice. We can rebuild your existing pipe organ console to its like new condition and install the digital voice enhancements, or you may choose to install a completely new Viscount Pipe Organ Console, designed for the exacting needs of your 21st century church. Even if no digital voice additions are required, a new replacement Viscount Console with Laurel will power your existing pipe organ.
Laurel is available for already existing and new pipe organs.
Application #1: An Existing Pipe Organ Digital Upgrade Utilizing Original Console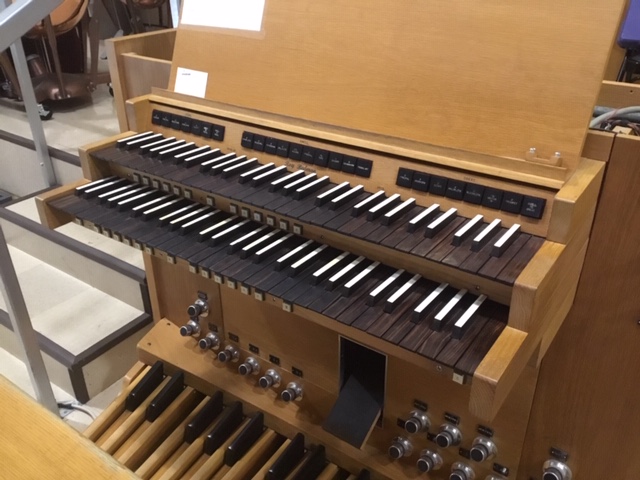 This church's pipe organ was still in excellent condition, but the console components and respective aging control system was becoming very unreliable. One of our highly skilled certified Laurel™ Installers consulted directly with the church to determine the needs of their music ministry and work within a budget that was acheivable for their congregation.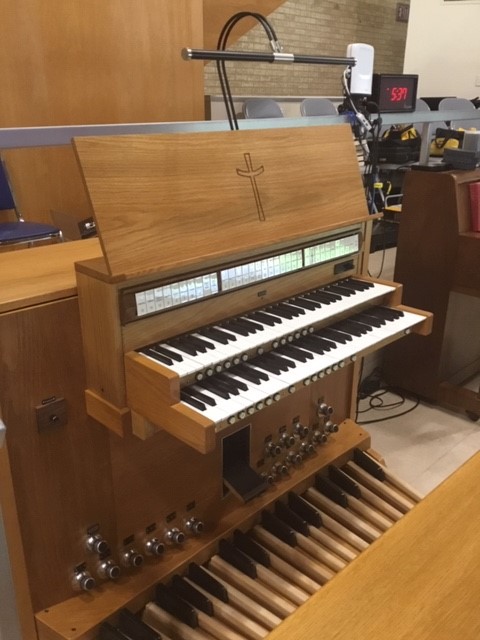 The Viscount Certified Laurel™ Installer was able to completely rebuild the console with new state of the art circuitry and components. They were also able to install a new custom made stop rail that incorporated thoughtful digital organ voice enhancements to add more interesting colors to the total organ ensemble.
Since the Laurel™ System is powered by Viscount's Internationally Patented Physis® Physical Modeling Technology, the Viscount Installer was able to virtually build every single digital pipe rank to custom match the scaling, temperament, and overall tonal pallette of the real windlown pipe ranks perfectly.
In addition to building the voices with incredible sophistication and an almost eery realism, through Physis®, the installer was also able to match the wind pressures of the windblown pipes, and even make the digital voices act with a similar amount of windchest stability when air supply is sometimes more limited as additional stops are selected in real time.
All of these features make a Viscount Hybrid Organ the most realistic hybrid pipe organ option in the market.
Application #2: An Existing Pipe Organ Digital Upgrade Utilizing New Viscount Console
Old Organ Design Covering Window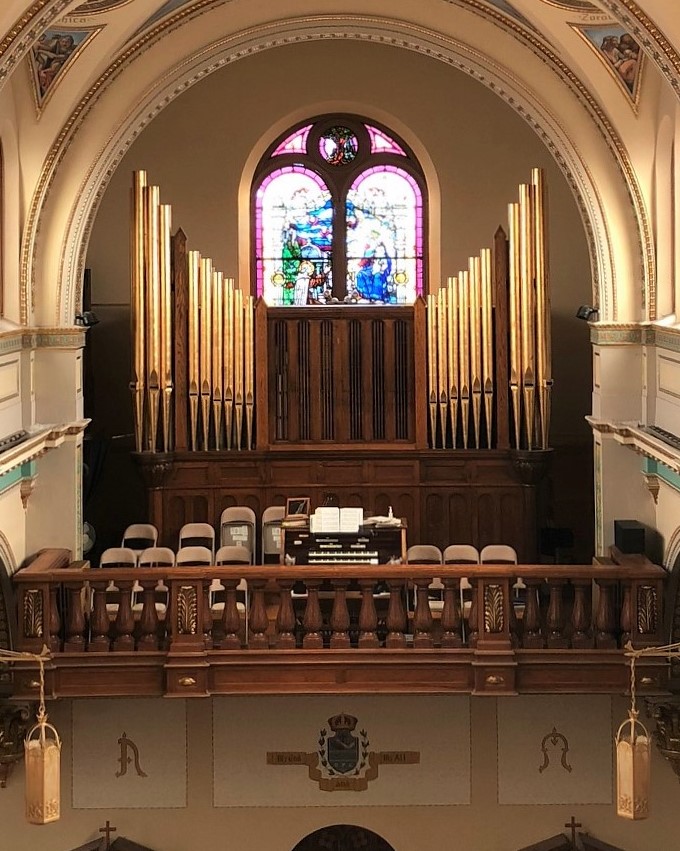 Our Lady of Mount Carmel Catholic Church in Altoona, PA had an Estey Pipe Organ, originally installed in 1923. It served the church well for many decades as their only service instrument. At some point, the organ was rebuilt, and additional pipes were added that steered the organ away from its original tonal qualities.
With the assistance of Authorized and Highly Qualified Viscount Pipe Technicians, we replaced their old cotton covered wiring, revoiced the altered pipes back to their 1923 glory, added additional complementing ranks of pipes from a similar Estey from a now closed church, reconfigured the physical layout back to the way it was originally to reveal Our Lady of Mount Carmel's beautiful window, added a brand new luxurious Viscount Organ Console, and integrated additional digital voices into the stoplist specification through Laurel™. The digital voices on the Laurel™ Hybrid Pipe Organ System are powered by Viscount's state of the art Physis® Technology.
Since Physis® is not based on sampled (recorded pipes), but instead on physical modeling, we were able to build every single rank of the digital voices to match the scaling, wind pressures, metal content, types of wood, cut ups, etc. in the pipes exactly to the real Estey windblown pipes. This can be done with any pipe organ in any application anywhere in the world through Laurel™.
New Design Revealing Window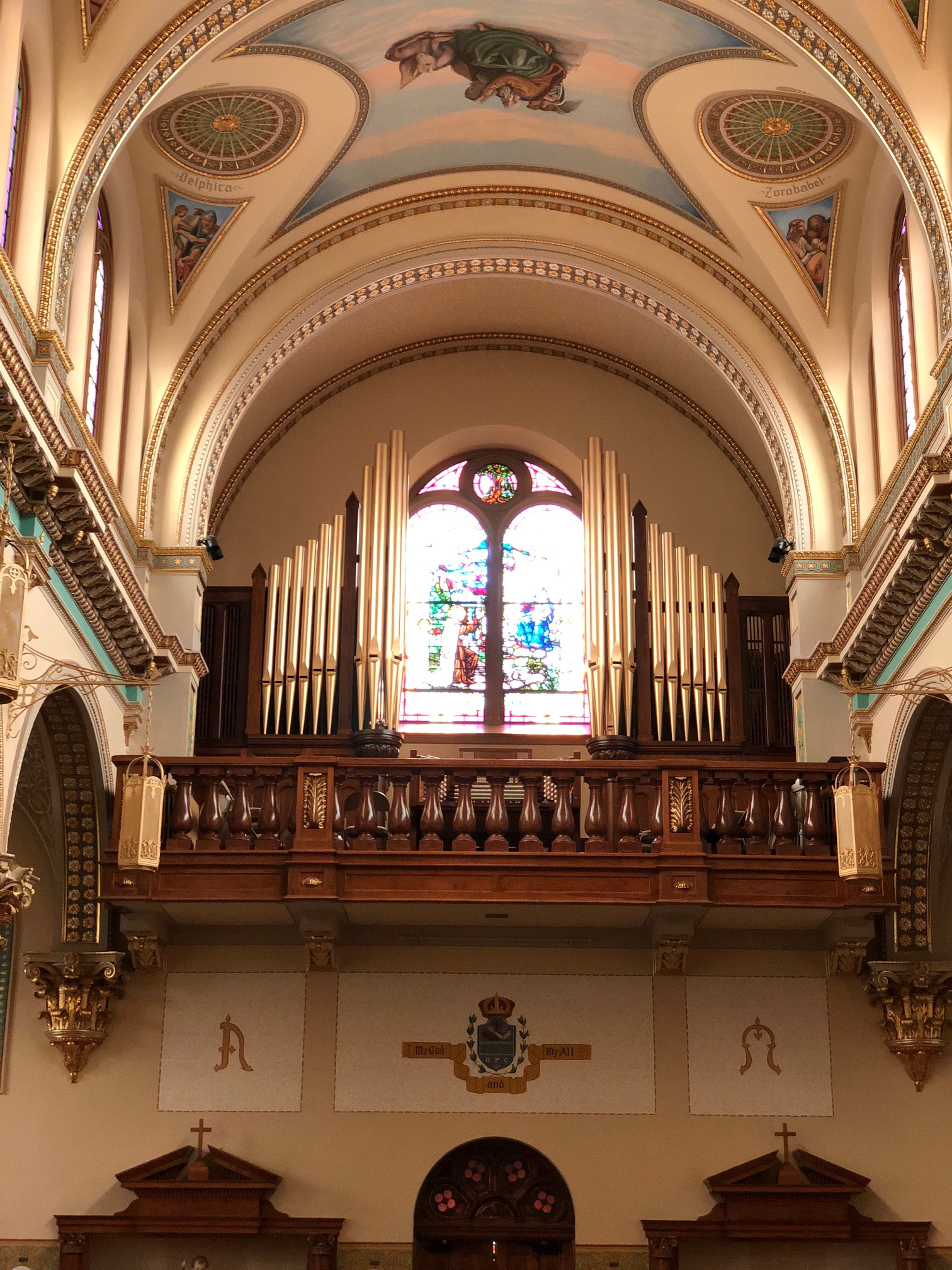 With previous sampled based technologies, we must try and fit a recorded pipe sound of another pipe from potentially another maker of pipe organs to fit the tonal palette of a real windblown pipe of yet a different organ maker. This method has its challenges, but is still successful for some other digital organ manufacturers. Our approach is completely different however, state of the art, and in our opinion forward thinking. Instead of trying to pigeon hole a sample to fit, we are able to custom build every single voice to the pipes, so they breath and sound as one glorious ensemble of sound. We want the organ to sound as if it was always there.
It's possible your church has an existing pipe organ that you would like to retain and continue utilizing, but the console is in need of updating or replacement. This would be the perfect opportunity to consider a Viscount. You might be surprised that the cost is less than you think. Even if no digital voices are desired at all, Laurel™ and a Viscount Organ Console can still power your pipe organ for less than many other organ console manufacturers. Call us today with your project or inquiry.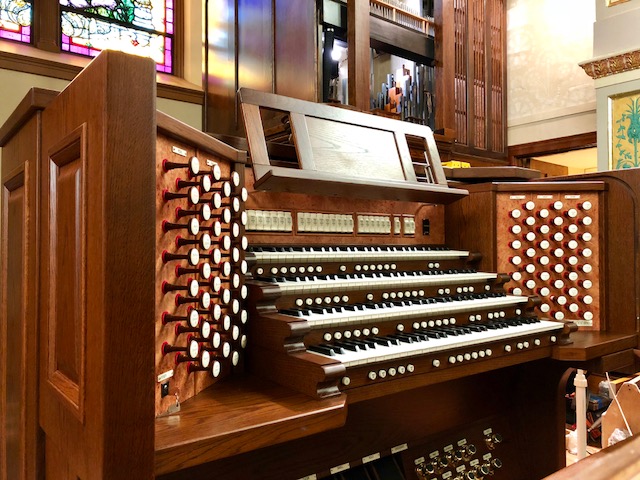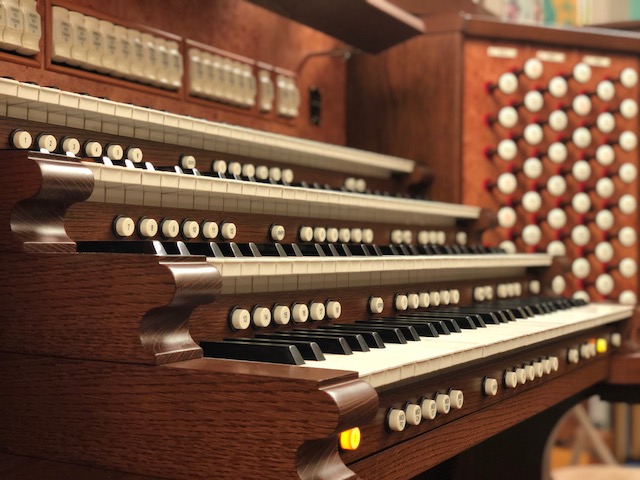 Application #3: An New Custom Designed Pipe Organ Utilizing Additional Digital Voices
Design Concept for New Pipe Organ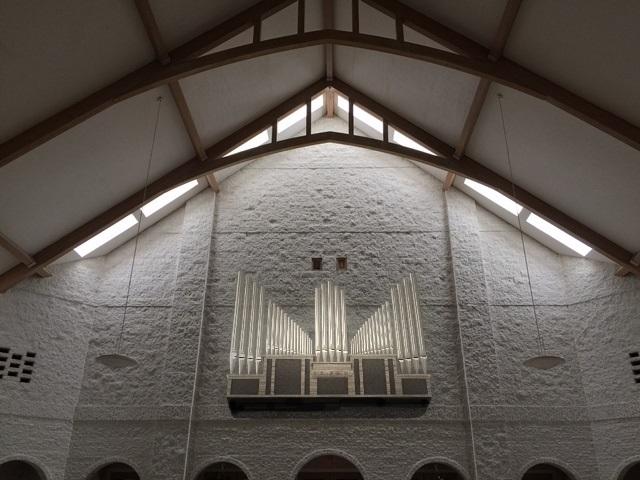 Jesus the Good Shepherd wanted a beautiful new organ designed for their space. The organist needed an excellent view and the ability to direct from the console. An American Overture console was chosen. This model has All-American voicing, but the console is a gorgeous modern low-profile french terrace design, that remains reminiscent to Cavaille-Coll of Paris.
JGS is part of a larger community that includes a catholic school. It was important for them to use the new organ as a teaching tool, and also signal to the next generation of church musicians that the organ is the instrument that's central to their ministry, now and into the future.
Since Viscount's dealer network includes many pipe organ builders, we were able to offer them an American made and voiced pipe organ division, along with this high quality custom console, digital voice additions using Viscount's state of the art Physis Physical Modeling Technology, and a 26 speaker sound system, for the same price as what they expected to pay for a digital organ only.
Installed American Made Pipes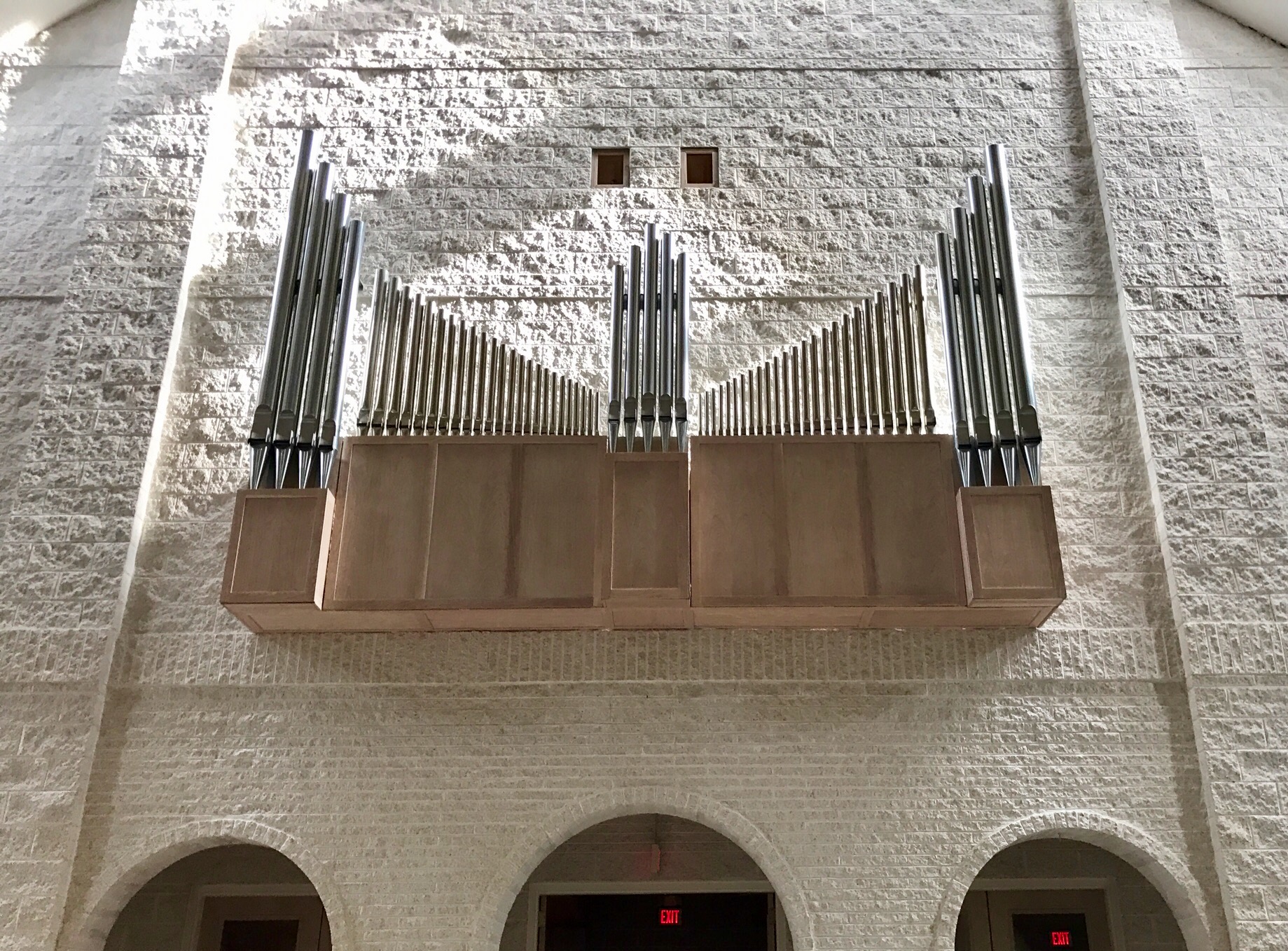 Viscount can offer your church a complete turn key hybrid organ with as many ranks of real windblown pipes as desired. Our goal is to give your ministry a superior quality product, excellent service before and after the installation, and superb parts support well into the future. Call us with your organ project today.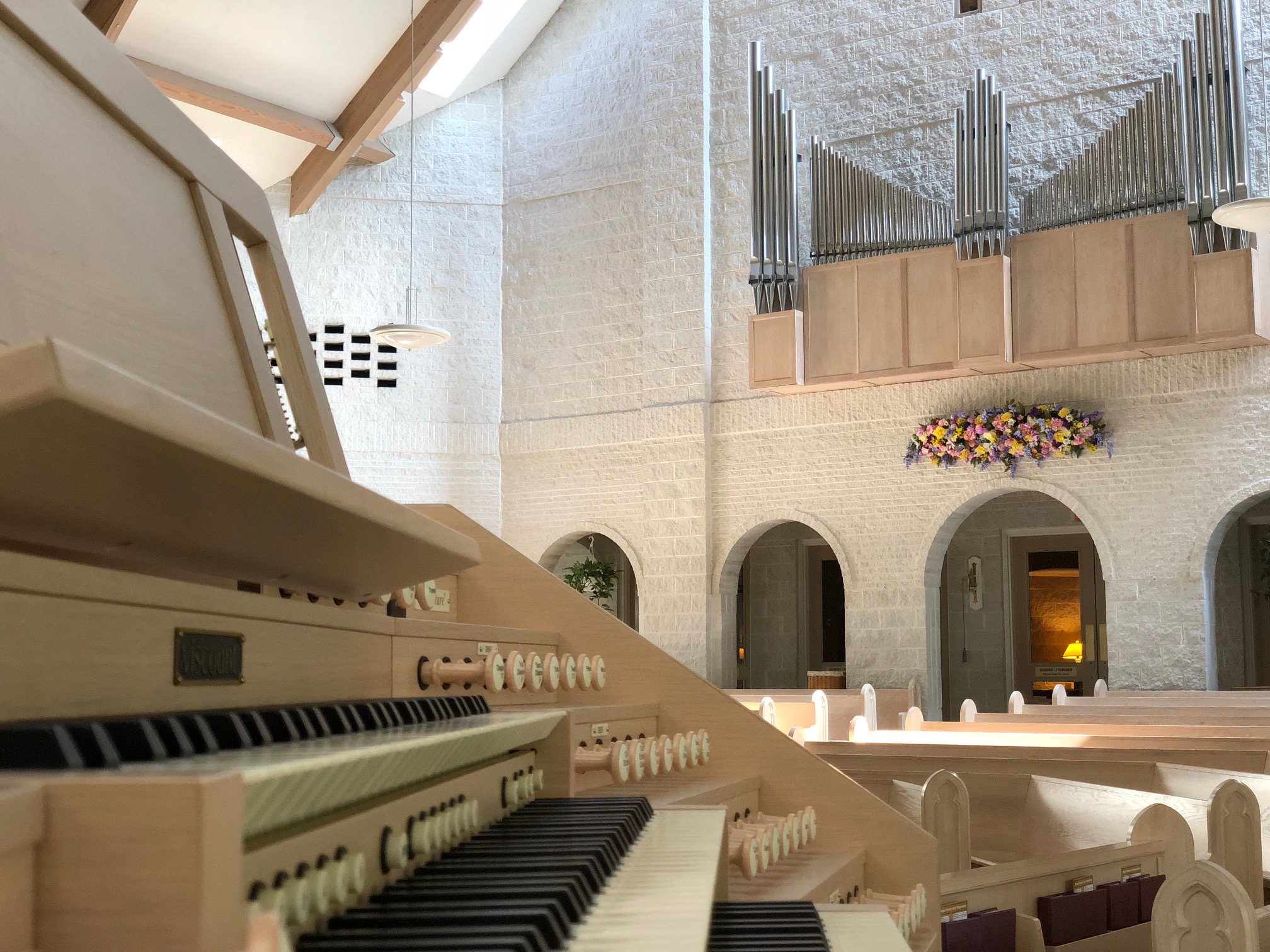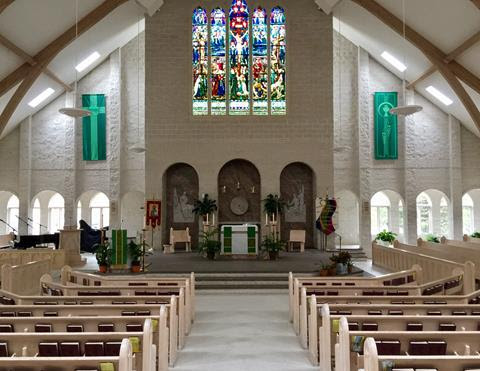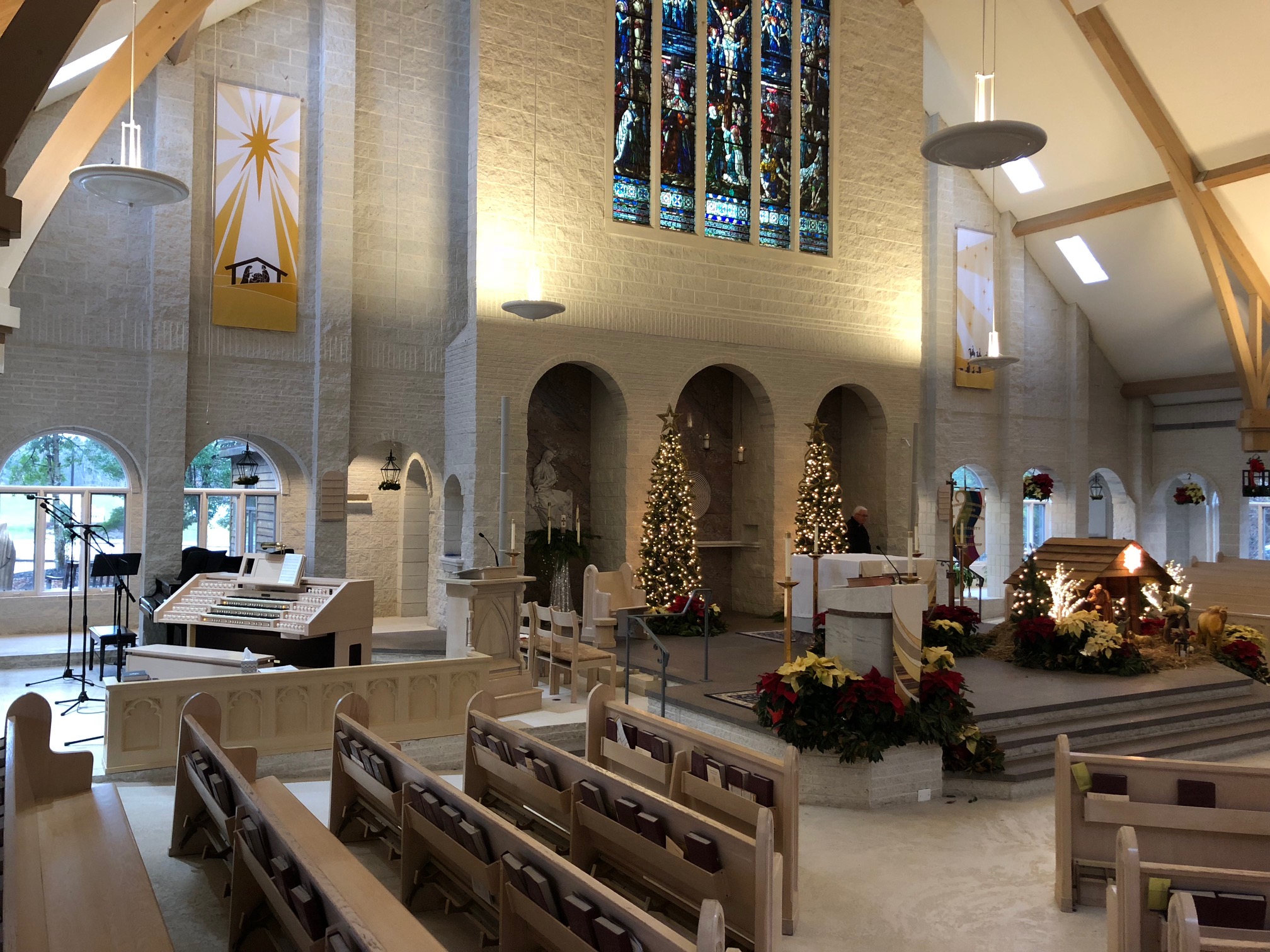 J S BACH Trio Sonata No 4 in E minor, BWV 528 Adagio — Allegro
Edward ELGAR, Nimrod (from Enigma Variations)