Upgrading Your Pipe Organ With Viscount Organs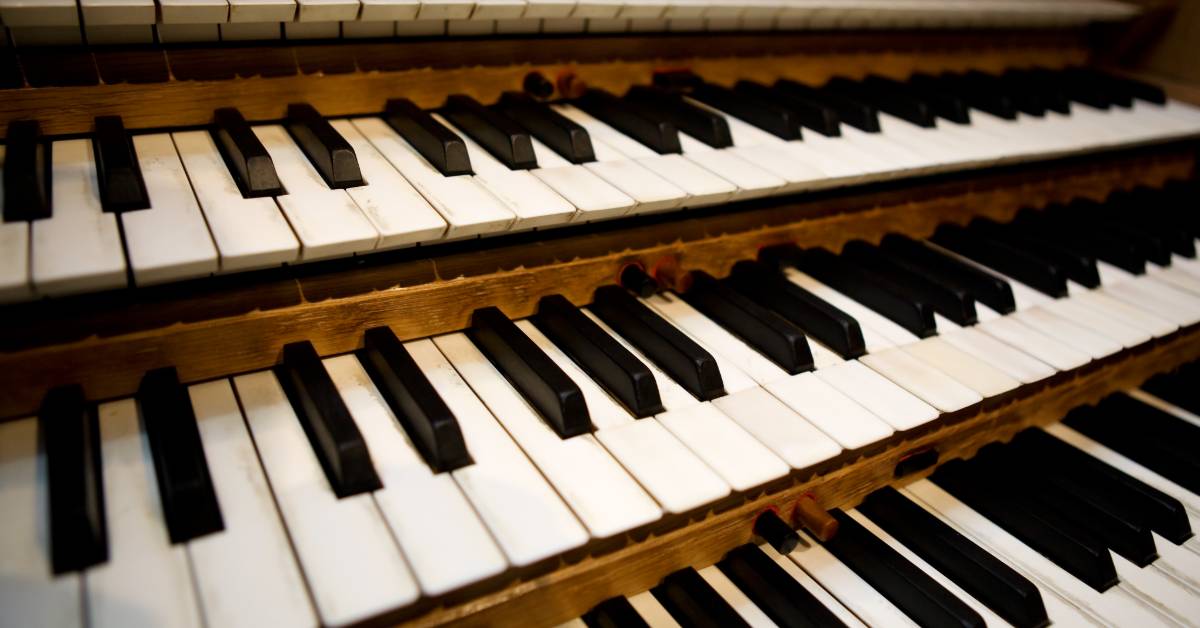 Hi, and welcome back to the Viscount Organs blog! Today, we're going back-to-basics, and talking about our organs. Specifically, we're going to talk about why or when you should invest in a high-quality, timeless Viscount Organs organ console. 
Keep reading to learn more. 
Upgrading Your Organ Console
There are so many reasons why you may want to upgrade your organ console, and they're all valid! You might have an organ console that's no longer working as it should. Perhaps, the overall look and feel of your current organ console doesn't match the energy of your church or concert hall. Maybe, your venue is undergoing some major renovations, and your organ could use a facelift too. Or, maybe you're just looking to bring some new life to that organ you love so much — no matter your reason, we're here to help! 
In fact, we can even provide you with a new hybrid pipe organ, console and all! 
Addressing Your Worries
We're sure you're wondering, "How could I possibly upgrade my current pipe organ console without ruining or changing my beloved pipes?" And if you are, we're here to let you know it's all okay. At Viscount Organs, we know and love pipe organs, and we're more-than-capable of upgrading your current pipe organ console without needing to alter your current pipe system. That's right, we can give your pipe organ a facelift, while leaving its beloved insides how you love them. 
How We Do It 
We know, this might all sound too good to be true! But it's not, in fact, this is actually the result of a business who approaches each and every job as an individual experience, rather than a cookie-cutter, one-size-fits-all operation. If you choose to work with us to upgrade your pipe organ console, we're going to work with you, hand-in-hand, to ensure that your needs are first understood, and then met. 
That's why we can upgrade your current organ console without changing the other components you love about your organ. We take the time to learn the intricacies of your pipe organ, so we can make a new, upgraded pipe organ console that meets your needs and expectations. 
Upgrading The Rest Of Your Organ
While we can only upgrade your pipe organ console while leaving the rest of your organ untouched, we can also upgrade the sound and function of your organ. We can upgrade you to a hybrid organ, or we can also create wholly digital organs, if that's more your speed.
See, at Viscount Organs, we craft gorgeous, unmatched pipe organ consoles, but we also lead the industry in hybrid and digital organ voice production. We offer our patented Physis® technology in all of our digital and hybrid organs, and can also proudly  provide you with our Laurel Control System, Laurel Digital Voice System, and Laurel V.P.I.(Viscount Pipe Interface). 
As you can see, we've developed a plethora of pipe organ voicing technology, and we can ensure that it contributes to creating the pipe organ of your dreams. Whether that means creating a digital voice to compliment and complete the current set of pipes you currently have or it means creating a brand new pipe organ console with a matching digital voice, we can take care of it! The only limit on what we can do comes down to our imagination — and we've got quite the imagination! 
Viscount Organs — Make Sure You're Getting The Best
Many people think that the pipe organ is an instrument of the past, but they're wrong! The pipe organ is alive and well at Viscount Organs, and we're always pushing the pipe organ forward and improving the technology behind it. 
Hopefully, this has helped to demystify how you could go about upgrading your pipe organ console with Viscount Organs. If you're interested in learning more or getting started with Viscount Organs, check out this intro to our Physis® technology, or please contact us today! We'll be happy to get started with you on your pipe organ adventure. 
The Unico series is a line of classic organs developed with Physis® physical modeling technology, entirely designed and patented by Viscount's Italian research facilities. With this new approach, based on physical modeling of the pipe organ, you will enjoy the most faithful and malleable sound on the market today.
Thanks to accurate audio reproduction and powerful reverberation effects, Viscount has transferred the magnificence of a large pipe organ into the convenience of a compact instrument.
The Unico series has a rich library of customizable settings and parameters which allows you to select, assign and store hundreds of additional registers. Features are easy to access through a discrete backlit main control display.
The SONUS series is a line of classical organs developed with exclusive Physis® technology - designed and patented by Viscount's laboratories. Based on modeling the physical phenomena involved in pipe organ sound generation, the sound generated is incredibly authentic.
On top of Physis® sound generation technology, we have designed a revolutionary new audio system called RAR (Real Audio Rendering). Thanks to RAR technology, you can totally manage the impression of three-dimensional space in which the instrument is placed – from the smallest room, all the way up to a large cathedral setting. The new Viscount RAR (Real Audio Rendering) technology represents a significant step forward in terms of definition, spatiality and body of the sound, which is the most authentic way yet to create that magical effect of the most important organ stop – 'the ambience'. Sitting at the console of the new Viscount Sonus, you will experience the most realistic impression of the instrument and its setting available from any digital organ you may care to play.
The OUVERTURE is an organ with 3 keyboards, complete pedalboard and 55 registers - each of which can select hundreds of organ and orchestra voices. There is also an orchestra register for every section of the organ which can be selected from the numerous options available.
The organ comes with 8 organ styles (4 fixed and 4 programmable) that allow the organist to create and store an infinite number of combinations, either in the 128 internal memory locations or externally via USB memory. The parameter settings are easily accessible through the graphic display on the front panel. The "Tracker Action" style keyboard accurately detects touch by obtaining the speed of actuation of the keys, making it possible to feel a "Tracker Touch" effect, i.e .the correlation between the "touch" of the organist and the transient attack of each virtual pipe.
Developed with the award-winning and patented Physis® physical modeling technology, which reproduces the physical phenomena involved in the sound generation of the pipe organ, the Ouverture is capable of generating the highest-fidelity, most authentic church organ sound.
Chorum instruments faithfully reproduce the sounds of a pipe organ with proprietary ARTEM technology (Advanced Real TEchnology Music) designed by Viscount's Research and Development labs in Italy.
The richness and beauty of stops are enhanced by an accurate reverberation system, able to recreate a great variety of acoustic environments, from a small chapel to the largest cathedral.
Chorum organs are highly functional, yet simple to use; you can store a large selection of memories and recall your stop combinations.
Our flagship Viscount organ line powered by our patented Physis® (Physical Modeling) Technology.
Our sampled-sound based Viscount organ that beats all others in price & value for the money.