Famous Organists: Rolande Falcinelli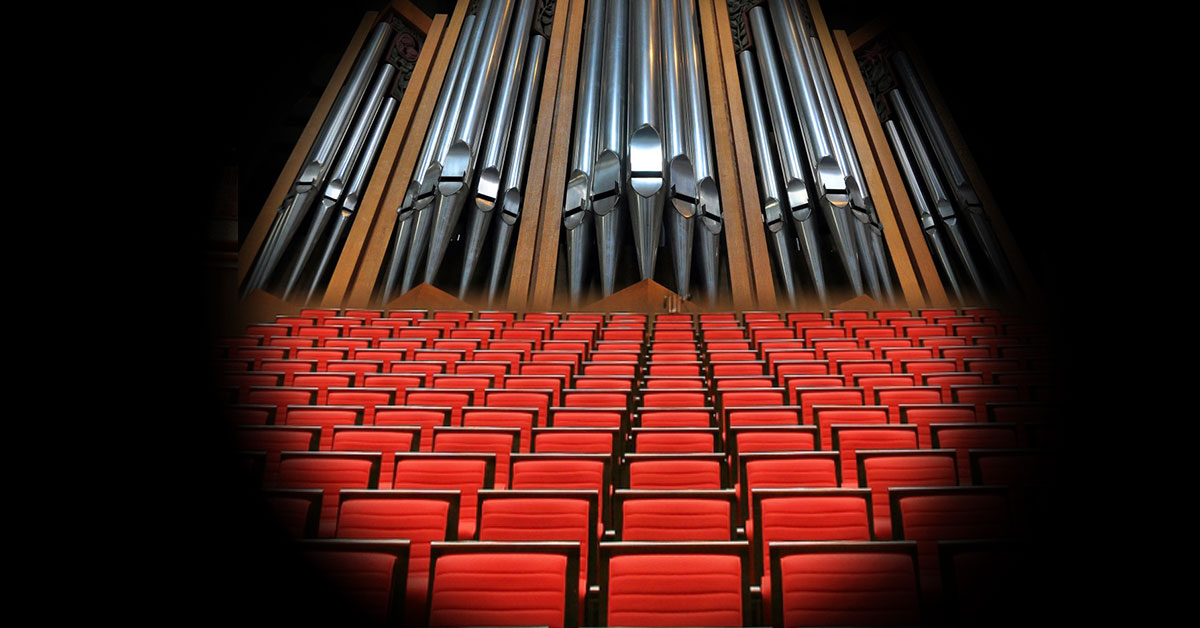 Rolande Falcinelli is the next subject of our Famous Organists series. In this blog, we'll take a look at the life of this fabulous female organist and discuss what she contributed to the culture of organ music.
An Artistic Existence
Heralding from Paris, France, Falcinelli was born on February 20, 1920. Although she was the first career musician in her family, she was born into a family of visual artists. 
Like most famous French organists, Falcinelli began her musical endeavors at the Conservatoire de Paris in 1932, at the age of twelve. During her time there she studied organ and improvisation under the famous Marcel Dupré in addition to composition, harmony, counterpoint, and piano. 
Interestingly enough, she initially wanted to focus her efforts on the piano, but during the Second World War, her instructors at the Conservatoire de Paris suggested that she take up the organ. She decided to do so, and at that point was paired with Dupré as her instructor. 
In 1942, she received some of her more prolific achievements from her education, those being the first prize in organ and improvisation at the Conservatoire de Paris, and the Second Grand Prix de Rome for composition.
Upon completing her education at the Conservatoire de Paris, Falcinelli took the position of titulaire at Paris' Basilica of the Sacred Heart in 1946, a position she maintained until 1973!
An Important Educator
During her time as titulaire for the Basilica of the Sacred Heart, Falcinelli began what is potentially her most important contribution to the world of organ music — she began teaching. 
From 1948-1955, she taught the organ at two different institutions: the École Normale de Musique, a Parisian institution focused on producing music educators and performers, and Fontainebleau's American Conservatory, an institution dedicated to providing an elite French musical education. 
In 1955, she finished teaching at the École Normale de Musique and the American Conservatory to work at the Conservatoire de Paris. Here, she took over the teaching of organ and improvisation for her original teacher, Marcel Dupré. She held this post until 1987.
During her time as an organ educator, Falcinelli taught many a famous, important organist. We've listed (just a few) of her notable students below. 
Xavier Darasse

Odile Pierre

Daniel Roth

Francis Chapelet

Yves Devernay

Louis Thiry

Sophie-Veronique Cauchefer-Choplin
Organ Accomplishments
Perhaps the most remembered accomplishment of Falcinelli's was her off-book performance of Dupré's (then) complete works for the organ in 1948. She did this for the French Radio as well as the Paris' Salle Pleyel concert hall. It takes quite a high skill level to master the entirety of an artist like Dupré's work to the point where one can play it from memory! 
In addition to the amazing feat of performing Dupré's complete works, Facinelli also amassed an impressive collection of compositions for the organ, orchestras, and choirs, many of which are still revered today. During her time as a performer, Facinelli also participated in world tours where she performed works written by Dupré, César Franck, and compositions that she had created herself. 
A Remarkable Legacy
Facinelli is definitely a major contributor to organ culture. Although she passed away on June 11, 2006, we are still able to experience her prestigious skill through her extensive discography of musical recordings. 
Her teacher and inspiration, Marcel Dupré is quoted as saying that Fainelli was an "exceptional personality in the French music," a compliment that carries quite a bit of weight considering Dupré's own reputation and his importance to Facinelli and her musical career. 
In truth, we could reference a plethora of distinguished musicians who admired Facinelli's prowess and influence on the world of organ playing. That being said, we think it'd be better for you to admire her for yourself by experiencing some of her discography and compositions.
At Viscount Organs, we believe it's important to remember the incredible legacies of organ players who shaped the instrument and its music as we know it. That's why we've created this blog series, and that's why we're committed to continuing the production and evolution of amazing organs. 
If you're interested in trying one of our instruments for yourself, contact us today! We'd be happy to hear from you.
The Unico series is a line of classic organs developed with Physis® physical modeling technology, entirely designed and patented by Viscount's Italian research facilities. With this new approach, based on physical modeling of the pipe organ, you will enjoy the most faithful and malleable sound on the market today.
Thanks to accurate audio reproduction and powerful reverberation effects, Viscount has transferred the magnificence of a large pipe organ into the convenience of a compact instrument.
The Unico series has a rich library of customizable settings and parameters which allows you to select, assign and store hundreds of additional registers. Features are easy to access through a discrete backlit main control display.
The SONUS series is a line of classical organs developed with exclusive Physis® technology - designed and patented by Viscount's laboratories. Based on modeling the physical phenomena involved in pipe organ sound generation, the sound generated is incredibly authentic.
On top of Physis® sound generation technology, we have designed a revolutionary new audio system called RAR (Real Audio Rendering). Thanks to RAR technology, you can totally manage the impression of three-dimensional space in which the instrument is placed – from the smallest room, all the way up to a large cathedral setting. The new Viscount RAR (Real Audio Rendering) technology represents a significant step forward in terms of definition, spatiality and body of the sound, which is the most authentic way yet to create that magical effect of the most important organ stop – 'the ambience'. Sitting at the console of the new Viscount Sonus, you will experience the most realistic impression of the instrument and its setting available from any digital organ you may care to play.
The OUVERTURE is an organ with 3 keyboards, complete pedalboard and 55 registers - each of which can select hundreds of organ and orchestra voices. There is also an orchestra register for every section of the organ which can be selected from the numerous options available.
The organ comes with 8 organ styles (4 fixed and 4 programmable) that allow the organist to create and store an infinite number of combinations, either in the 128 internal memory locations or externally via USB memory. The parameter settings are easily accessible through the graphic display on the front panel. The "Tracker Action" style keyboard accurately detects touch by obtaining the speed of actuation of the keys, making it possible to feel a "Tracker Touch" effect, i.e .the correlation between the "touch" of the organist and the transient attack of each virtual pipe.
Developed with the award-winning and patented Physis® physical modeling technology, which reproduces the physical phenomena involved in the sound generation of the pipe organ, the Ouverture is capable of generating the highest-fidelity, most authentic church organ sound.
Chorum instruments faithfully reproduce the sounds of a pipe organ with proprietary ARTEM technology (Advanced Real TEchnology Music) designed by Viscount's Research and Development labs in Italy.
The richness and beauty of stops are enhanced by an accurate reverberation system, able to recreate a great variety of acoustic environments, from a small chapel to the largest cathedral.
Chorum organs are highly functional, yet simple to use; you can store a large selection of memories and recall your stop combinations.
Our flagship Viscount organ line powered by our patented Physis® (Physical Modeling) Technology.
Our sampled-sound based Viscount organ that beats all others in price & value for the money.